If your lawn is a bit smaller and you don't want to invest in a robust and comprehensive sprinkler irrigation system in Los Angeles, or if you have a garden, or garden boxes around your home, business, or residence complex, a South bay drip irrigation system may be the solution for your needs. With a well-built and efficient drip irrigation system in the South Bay, you can significantly reduce your water use and waste as you ensure that your lawn and/or flower boxes receive the hydration they need to flourish.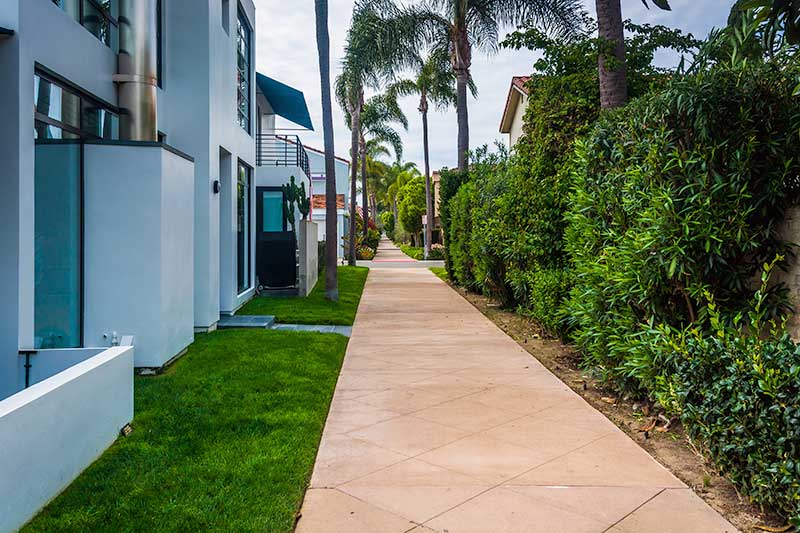 Effective and efficient
Drip irrigation systems are the most efficient irrigation systems available; they conserve the most water through their slow delivery method and also are the least wasteful as they do not overwater areas, nor do they suffer evaporation like other Los Angeles landscape irrigation systems do. Due to their low to the ground and low pressure designs, excess watering is mitigated, meaning your soil will thank you. Some older sprinkler systems and hose-irrigation in particular can both overwater areas, creating small pools and ponds across landscapes. Some property owners and managers think that this will eventually seep into the ground and reach the grass seeds; however, more often than not, due to the hot Southern California sun, the pools will evaporate, meaning the water was wasted.
Additionally, overwatered areas can wash away the topsoil in your lawn, taking all of the much-needed nutrients with it and ending up in the sewers. As a result, your landscape suffers and no matter how much you water the ground, the plant life will suffer as there are no more nutrients to help the greenery grow. You will then need to pay for new soil and fertilizer to achieve a full and healthy lawn.
Is drip irrigation right for me?
For smaller residential areas, accentuated landscape areas, and gardens are excellent candidates for drip irrigation systems in the South Bay area, as the condensed area can absorb all of the water that is slowly released. Drip irrigation systems are not advised for larger properties and commercial landscapes, such as golf courses and fields, as the cost gets too high and the systems become unsustainable for the desired and necessary watering to achieve a healthy landscape.
The best way to tell if a drip irrigation system is right for your property is to contact us by phone, or email, to set up a consultation where we can discuss the square footage of your lawn and landscape, how a drip irrigation system can benefit your watering efforts and conservation, if it's right for your budget, and how easy it is to maintain it.
Additionally, we can discuss landscape options for your South Bay home to transform it into a drought-friendly design to reduce your water consumption, be more eco-friendly, and save you operational costs and bills over time. Our professionals at Proscape have years of knowledge and experience in designing and installing drip irrigation systems from Marina Del Rey and Westchester to Torrance and Palos Verdes and will work with your budget to create the right system for your home, commercial, or residential property. Call us today for more information.