Pressure Washing Driveways
The truth is, West LA driveways need pressure washing. Even if your home is new, it's likely that you already have a layer of dust, dirt, pollen, and inorganic material caked and baked onto it. Oil and other fluids from cars drip and stain driveways. In some cases, if you catch these materials and stains early enough, you can wash them with soap and hot water, but do you really want to spend your free time mopping your driveway in the Southern California heat?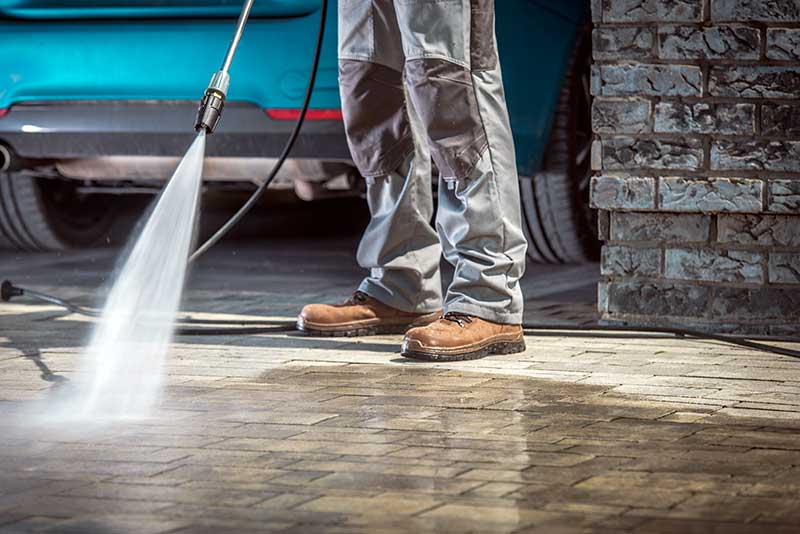 Do it yourself or do it right?
Wouldn't you rather hire professionals to handle driveway pressure washing for your West Los Angeles home? By choosing Proscape, you know that you'll receive premier driveway pressure washing service and care to keep your home crisp, clean, and stain free. We handle the dirty work in the heat so you can focus your time and energy where you want and need, whether its on your work, your family, or yourself. We offer weekly, bi-weekly, and monthly driveway pressure washing to suit every need and budget to increase your home's, or business's, curb appeal.
Why you should choose Proscape for your West LA driveway pressure washing
It's easy to rent a pressure washing machine and try to tackle cleaning your driveway DIY style, but it's even easier to ruin your driveway with a pressure washer if you have little-to-no experience and skill. Even those moderately skilled with a pressure washer fear ruining their driveway and needing to hire repair teams, which can cost countless dollars. That's why you should trust and hire our Proscape driveway pressure washing professionals. We offer driveway pressure washing in Santa Monica, El Segundo, Venice, and Huntington Beach. If your driveway is looking a little dirty and could use a quick spa day, contact us to set up your West LA driveway pressure washing appointment. You'll instantly see your curb appeal rise and your neighbors look on with envy.