There's a big difference between having a yard, a lawn, and a landscape. Many South Bay homes have yards filled with dead, yellowed grass; others are filled with weeds and invasive plants, detracting from their appeal and their overall value. Many homes and businesses have overgrown pathways, cracked and deteriorating steps, and failing masonry after years of neglect. Proscape offers landscape design and development in the South Bay to re-imagine, rejuvenate, and transform properties into beautiful landscapes filled with lush, green grass, eye catching shrubs, and shade-providing trees. We help turn your lawn into an eye-catching landscape fit for magazine covers.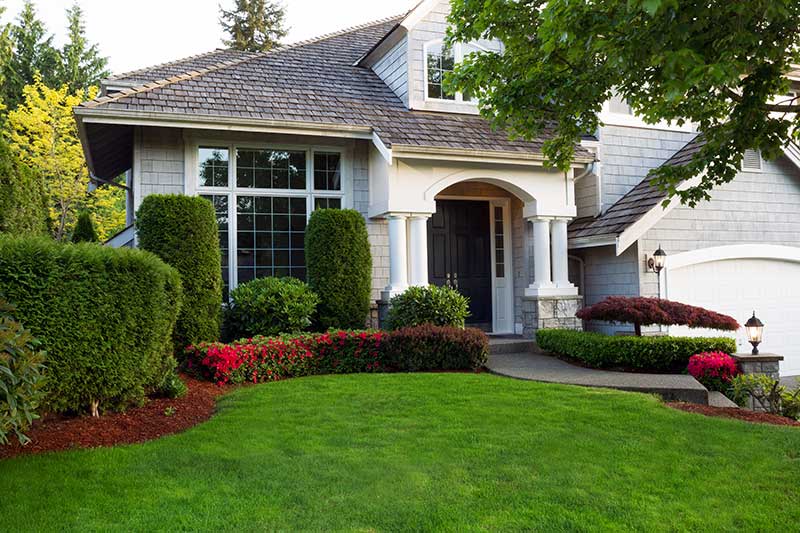 Landscape Design in the South Bay Area
Southern California's climate is dry, sunny, and gets limited rainfall throughout the year; we've all been through a drought at least once. As a result of this, many home lawns and landscapes do not get the water they need to survive, let alone flourish, and become stiff, brittle, yellow-brown plots of land left uninspired. But it doesn't need to be that way. Proscape has a dedicated team of landscape designers in the South Bay who understand that lawns and landscapes meet at the intersection of art and functionality. We focus on drought-friendly grasses and plants so that even when the water is scarce, your landscape won't die on you and cost you more money to start over.
Our landscape architects also keep water conservation and the environment in mind when designing your property; through years of experience, we know how to create a beautiful landscape that will minimize your water use thereby saving you money on your water bill for years to come.
From your consultation, our designers take your ideas and budget into close consideration to deliver a landscape you will enjoy without any unpleasant surprises down the line. We source the highest quality seeds and materials from trusted vendors to ensure the longevity of your landscapes and satisfaction.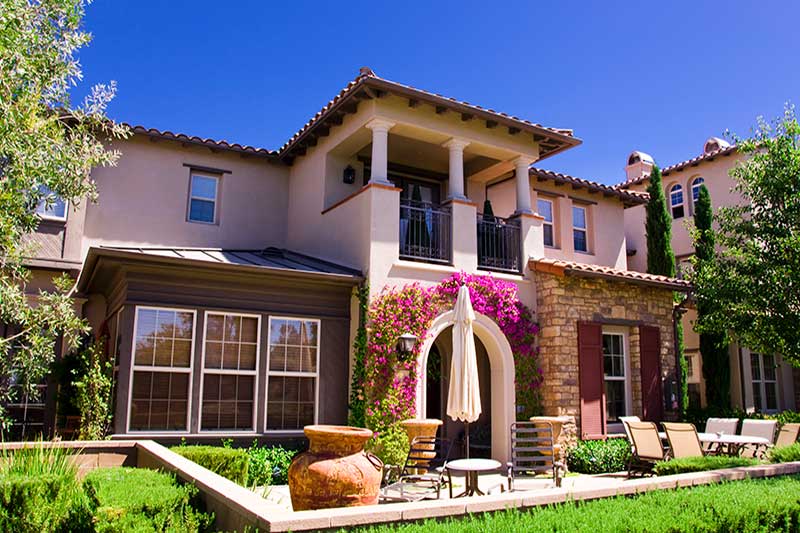 Landscape development in the South Bay
At Proscape, we focus on professionally and efficiently creating your West LA landscape with the best soil, seeds, and fertilizers for your needs, budget, and vision to deliver dense and green lawns. Your home, or business, will become the talk of the town as it stands out against the yellowed lawns of your neighbors.
Landscape maintenance in the South Bay
Once your landscape is developed, it takes a bit of work to make sure it continues to flourish, but doesn't become overgrown and unkempt. That's why we offer a number of Proscape landscape maintenance options, including weekly and bi-weekly mowing; bi-weekly edging and bi-weekly pruning for your trees, shrubs, and garden; and pre-emergent weed control and post-emergent weed control. We help keep your landscape healthy and happy to guarantee your satisfaction.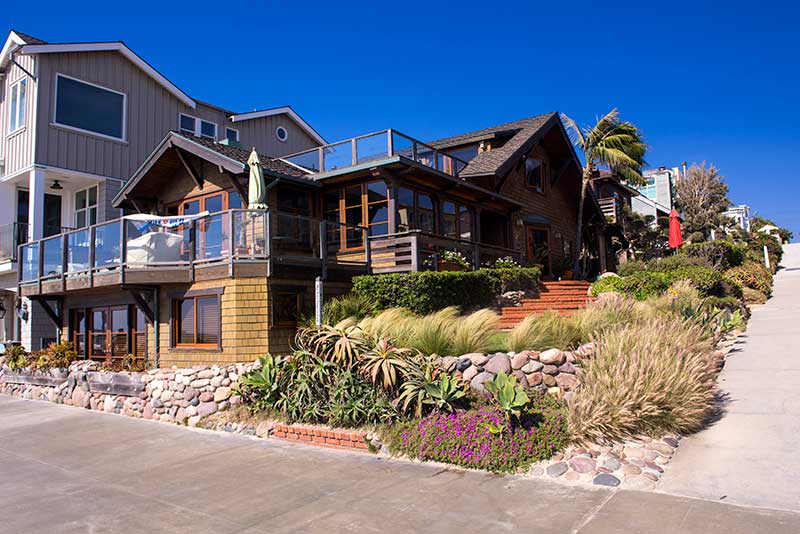 Why you need Proscape for landscape design and installation in the South Bay
There are a number of ways designing and developing your landscape can go wrong. You need to the know the right type of grass for your maintenance needs and overall vision of your lawn, the right soil for the grass to grow, fertilizer that gives it the correct nutrients, and more. Our South Bay landscape designers have a keen eye for visual appeal and functionality while our development team knows how to get the job done quickly the first time to instantly increase your curb appeal, your home or business's property value, and make others jealous.
Contact us today to learn more about our South Bay landscape design, landscape development, and landscape maintenance packages.