Sprinkler System Design & Installation
Without the right sprinkler system design in the South Bay, your lawn is going to suffer from yellow and brown spots of dead grass – that is assuming the whole lawn doesn't look like someone dumped a hay bushel all over it. Watering by hose is ineffective on any property over a few square feet as it washes away the topsoil, drown certain parts, barely hydrates others, wastes your time and energy, and uses egregious amounts of water, which means your bills are going to be astronomical.
You need an efficient sprinkler design that is installed by experts to ensure that your lawn boasts vibrant greens and your plants blossom with rich, warm, colorful hues. You also need it to be economically and environmentally friendly so that you don't just automate the overwatering process; with the right sprinkler design, you'll save countless dollars. Your grass seeds will get the water and nutrients they need and you won't need to constant spend on seedings, fertilizing, or purchasing sod (only to see it all dry out and dry anyway).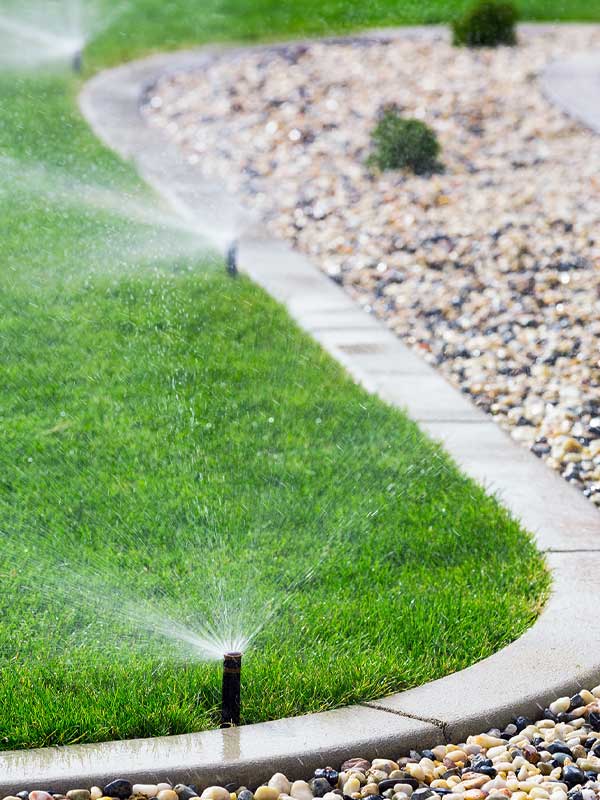 How it works
All you need to do is give us a call and we can come take a look at your property to get a lay of the land. From there, our expert designers plot out the most efficient pathways for piping to maximize lawn and garden coverage, without overlap in an effort to avoid overwatering and drowning the soil, without spiking your water bills. Our designs focus on delivering the right amount of pressure and our parts prevent leakage underground or at the sprinkler head.
Since Los Angeles and South Bay area landscapes often don't get enough water from rainfall, due to our consistent beautiful sunny and warm weather, making sure your sprinkler system conserves as much water as possible is an absolute necessity so that if our areas enter a drought, your property won't consumer excess water, nor waste it. If you're worried that your lawn isn't designed to withstand droughts and minimize water consumption, contact us for a consultation about our El Segundo landscape design offerings so that we can make your lawn look fuller and greener without draining your wallet from water bills.
Once a design has been finalized, with your budget in mind, of course, our expert installation team begins the simple process of placing the pipes throughout your property, performing quality checks every step of the way to avoid any issues down the line. Once your new Santa Monica or Huntington Beach sprinkler system installation is complete, we cover the system with soil to make everything look crisp and clean. From that moment on, you can turn on your system to efficiently water your Los Angeles lawn and landscape without needing to manually move sprinklers around, or wander your property with a hose.
We also offer drip irrigation systems in Los Angeles for smaller properties and targeted area watering. Drip irrigation systems in Santa Monica to Huntington Beach boast the least amount of water waste and are easy to maintain over time, while simultaneously providing your grass and plants with the right amount of water to flourish.
Our sprinkler systems are installed with the highest quality material to ensure longevity of performance and efficiency so that you don't need to worry, but we also offer sprinkler maintenance packages should anything go wrong, or if your home has an existing and older sprinkler system that may not be operating at peak efficiency.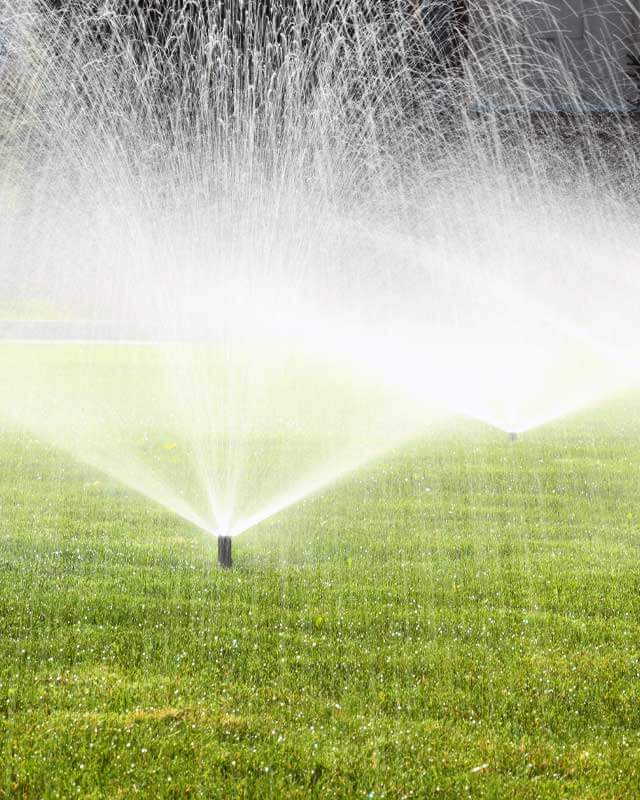 Why choose Proscape for your sprinkler system design and installation?
We have years of experience and knowledge of designing and installing drip irrigation and sprinkler systems in the South Bay, including Marina del Rey, Playa del Rey, El Segundo, Inglewood, Westchester, Hawthorne, Manhattan Beach, Hermosa Beach, Redondo Beach, Torrance, and Palos Verdes. Our professionals are well-trained and knowledgeable about invasive plants, drought-friendly designs, and expert installation so that your lawn thrives in the hot Southern California climate. Contact us today for more information about how we can reduce stress, lower your water bill, and help you achieve the landscape you've always envisioned.