Just because a landscape looks good in the daylight, doesn't mean it will look as stunning in the evening and throughout the night. You deserve to present your gorgeous landscape at all hours of the day and night to any who might walk by and to enjoy it for yourself. That's where Proscape landscape lighting in the South bay comes in. We prove landscape lighting to homes and businesses across the South Bay area, including  Marina del Rey, Playa del Rey, El Segundo, Inglewood, Westchester, Hawthorne, Manhattan Beach, Hermosa Beach, Redondo Beach, Torrance, and Palos Verdes, to accentuate the curves, colors, and styles neighbors envy and customers admire.
Our landscape lighting designers plot out each point to throw light on important features and cast shadows to heighten the contrast and beauty. We work with you to deliver the lighting you want for your home, or business and keep you informed every step of the way, from planning through installation.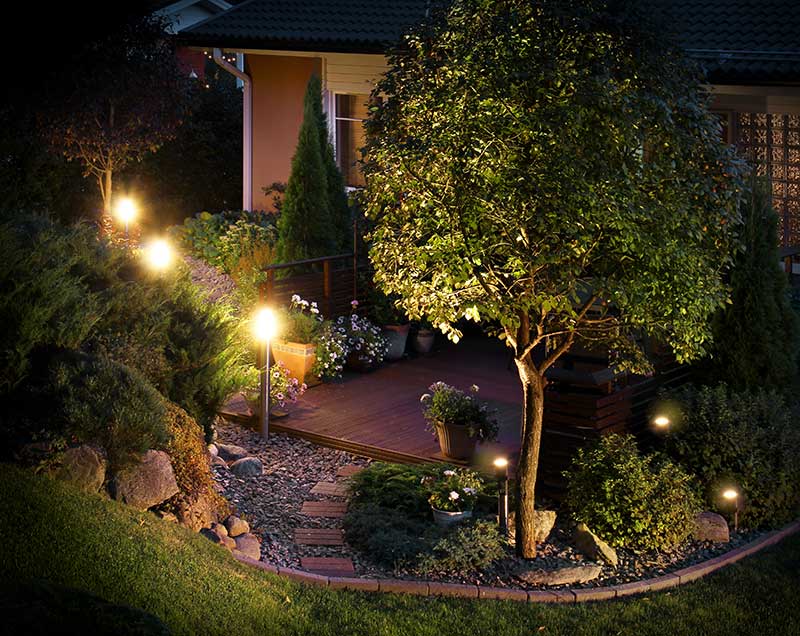 At Proscape, our landscape lighting installation team has years of skill and knowledge to meet every regulatory standard and remain compliant with state codes. Installation is easy, efficient, and in no time your home or business will be illuminated through the evening and ready to be the feature of stunning photos. Once the job is done, our installation team professionally cleans every inch of the project space to make things easy for you. What better way to add visual appeal and value to your home than with the simple act of landscape lighting?
Today, many products fail after a short amount of time and companies take shortcuts to get through projects faster, leaving you with shoddy quality lighting. At Proscape, we focus on quality materials and installation to guarantee longevity and that you will be satisfied for years to come. There's no greater feeling than returning and seeing your home illuminated in warm light. Picture yourself stepping out into your yard to see your plants and shrubs lit up for a sophisticated and cozy scene. Sit for hours and relax in the evenings; enjoy the show of light and shadow playing off of each other for hours while you have a cool drink, or a warm cup of tea.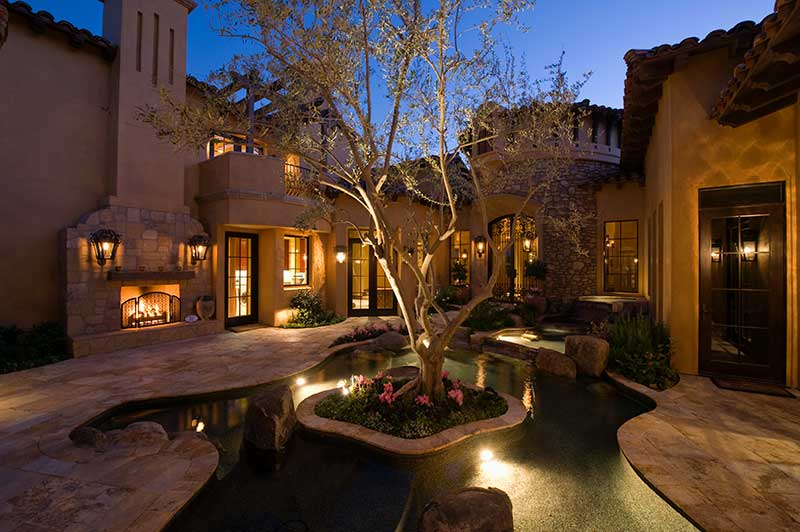 Landscape lighting maintenance in the South Bay
To make sure your home, office, or business is always properly and warmly illuminated, you will need to check on the status of your lights to make sure no wire fraying has occurred. If a light goes out, our landscape lighting maintenance crew will replace it. If your home has an existing landscape lighting system, it may need review to see if everything is working properly. We take the time to ensure that your system runs safely and brilliantly.
Why you need Proscape for landscape lighting installation in the South Bay
At Proscape, our landscape lighting designers have years of industry experience to create stunning lighting arrangements for your home or office, and our landscape lighting development team uses the highest quality parts to install the lights safely and in accordance with state regulations to guarantee longevity and satisfaction. If you want to instantly raise the value of your property and add to its curb appeal, contact us today to set up your South Bay landscape lighting consultation and installation. We service homes and business across Marina del Rey, Playa del Rey, El Segundo, Inglewood, Westchester, Hawthorne, Manhattan Beach, Hermosa Beach, Redondo Beach, Torrance, and Palos Verdes.