It's no secret that Southern California doesn't often receive heavy, nor consistent, rainfall. As a result, many home and commercial properties end up looking like deserts and dust bowls; seas of yellows and browns, weeds and straw, and withered shrubbery stretch across streets and neighborhoods.
In order to combat the dearth of water in the earth, many people will aggressively water their lawn and plants, nearly flooding them and creating shallow pools across their property, or they'll spend thousands on sprinkler systems to constantly spray water to hydrate the dust and straw across their landscape. In all of these cases, water bills go up astronomically and the lawns aren't any more vibrant, nor healthy. You need expert water management in the South Bay if you want a full and enviable lawn.
That's why you need Proscape water management. Our team has years of knowledge and expertise to make sure you have a rich lawn no matter how hot and dry the weather gets for weeks (or months) at a time.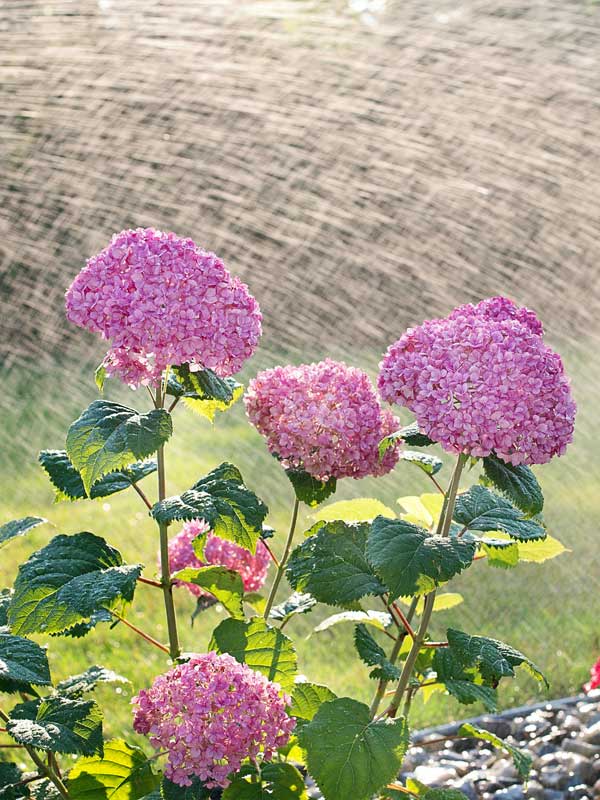 The Trouble with Overwatering
The only thing that creating pools of water in your lawn, or on your commercial property, and around your shrubs and trees will do is waste water. Most of that water never reaches the seeds of grass, nor the roots of your trees, and it becomes runoff for the streets, sidewalks, and sewage drains. Your lawn will continue to look yellowed and dead while your water bill drains your bank account.
By overwatering your lawn and greenery, you wash away the topsoil that holds many of the nutrients your lawn and plants need to grow and survive. While our landscapes are designed with droughts and minimal water in mind, you still need to ensure that water and nutrients reach the roots if you want to see a healthy landscape and not a scene from a Steinbeck novel.
We help you learn how to measure your sprinkler and watering output, how to tell if your lawn and plants need water (or if they can wait another day), and watering techniques to lower your bill and empower your grass to grow.
Is Your Lawn Thirsty?
To measure your sprinkler output, simply get a shallow tuna can, empty it, and bury it in the ground so the open lid of the can is flush with your soil. Then run your sprinkler for 15 minutes and measure how much water accumulated in the can with a ruler. Your lawn needs 1/2" of water when its dry to hydrate and receive the nutrients needed, therefore, if your sprinkler output is 1/4" in 15 minutes, you need to run your sprinkler for 30 minutes to provide your lawn with the necessary 1/2" of water. However, every sprinkler is different and the numbers may vary.
The easiest way to tell if your grass needs to be watered is to step on it. if it springs back quickly, you're all set for the day. If it doesn't, it's time to turn on the sprinklers, or grab the hose. Additionally, you can tell if your lawn needs watering by pressing your finger to the soil to feel if it's damp.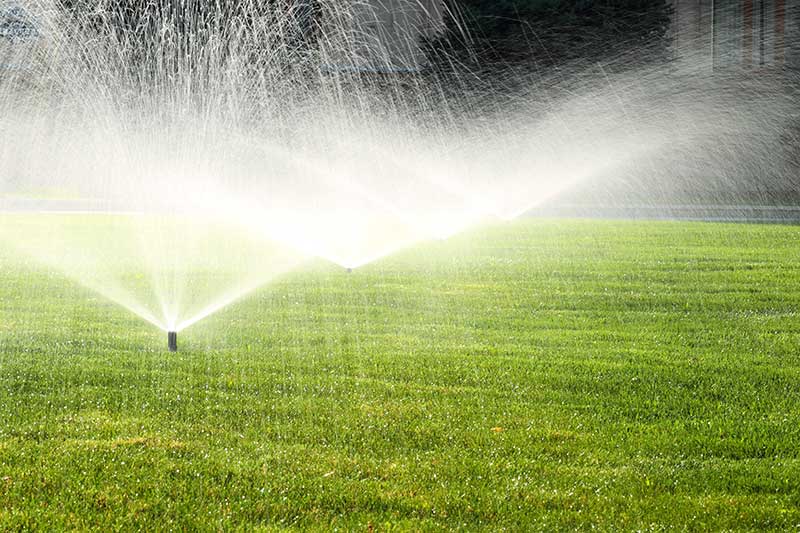 Sprinkler System Design and Installation
Every landscape is different and has various levels of watering needs. We know Southern California lawns and plants, so we understand how to design and install sprinkler systems in Marina del Rey, Playa del Rey, El Segundo, Inglewood, Westchester, Hawthorne, Manhattan Beach, Hermosa Beach, Redondo Beach, Torrance, and Palos Verdes to reduce water waste and deliver a lush lawn of vibrant green. Our sprinkler designs:
Lower your monthly water bill
Reduce stress about watering efficiency
Deliver uniform watering
Mitigate water runoff
Take your landscapes topography into account
And achieve the green lawn you envision
We take your property size, watering needs, and budget into consideration and design the ideal Los Angeles sprinkler system for your home, commercial, or residential landscape.
Drip Irrigation
If you have a smaller property and want to minimize water loss and evaporation further than our drought-focused landscape designs, you can install a drip irrigation system for your lawn and garden. Drip irrigation systems are ideal for smaller properties and administer water directly to the earth without any worry of the sun evaporating water before it can seep to the roots. Call us to learn more about drip irrigation installation in Venice and Huntington Beach.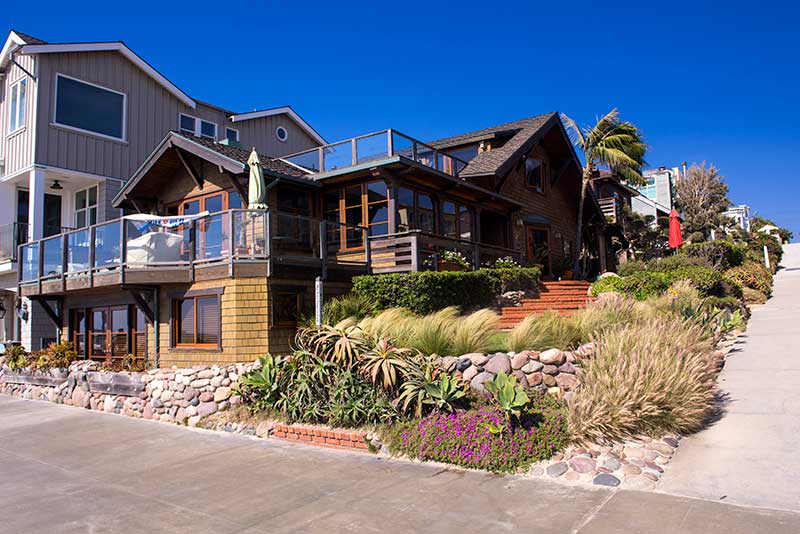 Sprinkler Repair
Over time, your sprinkler will need maintenance to ensure proper functionality and even water dispersal; your pipes, or the sprinkler heads may become clogged and need precision cleaning to avoid further damage and replacement costs. Our team understands sprinkler systems and can diagnose points of trouble quickly and easily to save you time and money. Contact us today to learn more about sprinkler repair in the South Bay.